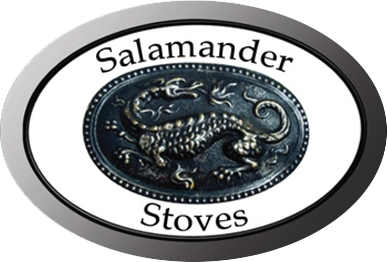 Tiny Wood Cookstove Options
Some of the many options available for the Tiny Wood Cookstove
Buy your stove now
The Salamander Cookstove Stand
The tiny cookstove stand gives the small stove an additional 158mm of height as well as functioning as a small fuel store. This option is perfect for 'free-standing' applications or taller small fireplaces.
The Direct Air option for the tiny cook stove
The Salamander tiny woodstove can be configured with a fitting which allows primary air to be directly piped into the firebox from outside.
A "Total Direct Air System" for the Salamander tiny wood cookstove
This factory fitted small stove direct air system allows the retention of independent control of both the primary and secondary air. This is a beautifully engineered addition to the many stove options the Salamander small woodstove has. It promotes more efficient burning and is essential now that our tiny multi fuel stove is finding a home in more and more airtight amazing small spaces.
This NEW DIRECT AIR BOX EDITION is perfect for passive houses or other airtight small spaces such as RV's, shepherds huts, caravans, mobile homes, boats, motor homes, garden rooms tiny homes and other amazing smalls paces.
Tiny Wood Cookstove – coal bars option
When burning coal, then the coal bars allow more fuel to be retained in the firebox.
Tiny Wood Cookstove – stainless steel cooktop option
The stainless steel cooktop option is for those who intend to use their small stove for a more extensive amount of stove top cooking.
The cooktop option involves fitting the deeper outer which in turn holds the removable stainless steel cookplate inner. This stainless steel insert has been carefully designed to channel the flue gases to increase the stove top temperature in one particular corner so the top also has a wider range of cooking temperatures. It can also be easily removed for cleaning after a good session of stove top cooking so is much more practical option for all those wood stove chef's out there!
Tiny Wood Cookstove – Tiny Home Fluekit
1 x 40" length of single wall flue pipe
1 x 40" length of single wall flue pipe with door
1 x 40" length of twin wall flue pipe
1 x 20" length of twin wall flue pipe
1 x adaptor
1 x trim plate
2 x wall supports
1 x storm collar
1 x rain cap
1 x silicone flashing
1 x flashing fixing kit