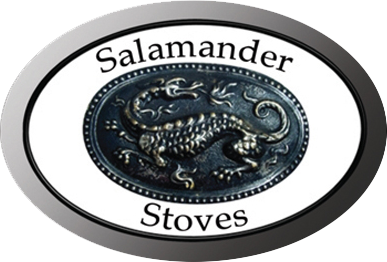 Tiny Wood Stove Options
Here are some of the many options that are available for our tiny wood stove
Buy your stove now
Salamander Log Store Stand
Our stand option gives your small stove an additional 158mm (6.2″) of height, as well as functioning as a fuel store. Adding a stand to your stove will give you a better view of your fire, and it makes your stove easier to refuel. This option is perfect for free-standing applications or taller fireplaces.
Direct Air Intake System
The Salamander tiny wood stove can be configured with a direct air system, which allows primary air to be directly piped into the firebox from outside.
This option still allows you to have independent control of the primary, secondary and tertiary air. It also promotes more efficient burning, and it has become essential now that our tiny multi-fuel stove is finding its home in more and more small airtight spaces.
This option is great if you are looking to install your stove into a shed, an RV, a shepherd's hut, caravan, mobile home, tiny home, or a garden room!
We also offer a direct air install kit, so that you can install this system with ease. You can add this option to your stove in our shop area.
Coal Bars
Adding coal bars to your small wood stove will allow more fuel to be safely retained within the firebox.
Tiny Home Flue Kit
Our single wall flue pipes have an internal diameter of 100mm/4″ and our twin wall flue pipes have an internal diameter of 125mm/5″.
1x 500mm (20″) length of single wall flue pipe
1x Adaptor – single wall to twin wall flue
1x 1000mm (40″) length of twin wall flue pipe
1x 800mm (31.5″) length of twin wall flue pipe
1x 500mm (20″) length of twin wall flue pipe
1x Rafter support
1x Wall band
1x Trim plate
1x Silicone boot roof flashing and fixing kit
1x Storm collar
1x Rain cap cowl
1x Cartridge of fire cement
1x Cartridge of heatproof silicone sealant